Link: http://www.slideshare.net/padday/the-real-life-social-network-v2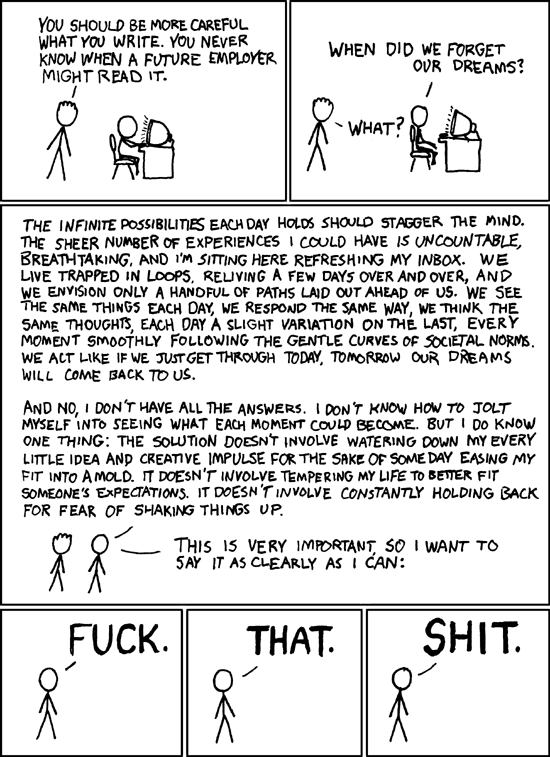 Here's the deal. Online social networks suck. At the current time this is almost universally true.
Take an example, or possible the example. I'm not saying that Facebook is evil incarnate, but it is quite annoying. And the reason is simple. Facebook was never designed to be the kind of social network that people have made it. It had a very specific purpose in mind and it is now so far removed from that as to be more of a problem than a help. It is no longer a way to look up and meet other Harvard students. Its not simply that its too big, but that it was never designed to be as big as it is.
What is the major design flaw in online social networks? They don't match up to the way our offline social networks work.
Let me repeat that as it is the critical point: Online social networks don't integrate well with our existing offline social networks.
The most glaring example of this is the concept of "friends". If you want proof, stop reading now and go get a piece of paper. On it map out or write down the different groups of people in your life. Go now and do it. Do it now. Stop reading and do this.
Now you may have put down groups like "coworkers", or "college", or "family", or "new york". Statistically (unless you were very lazy, in which case shame on you) you did not have a group called "friends". BUT this is exactly what online social networks do. For every single person on your contact list they ask "Is this person a friend or not a friend?" This is an extremely binary choice. Is your Dad a "friend"? Is your ex-girl/boyfriend a "friend"? Is your priest a "friend"? Is your friendly online blogger a "friend"? We don't know how to answer these questions because the term "friend" doesn't match up with the way we categorize people.
So the term is bad, easy enough to fix with a quick regular expression right? Wrong! Any binary choice will face similar problems or else be so specific as to be useless in a broad context like what people want from a social network. The key is that you have more than one group in your social network. People are not divided between "friends" and "not friends". Look back at the map you made of your social network. Any successful social network has multiple groups in it. And they should not be statically named either. I might have a "Scouting" group and a "Virginia Tech" group, but you should not be required to group your friends like that. Furthermore I assert that a good social network should allow you to place people into multiple groups. Consider an example like my Dad. Does he belong in my group of "family" or my group of "Scouts"? I contend that the answer is that he belongs in both. (Note: this is a deviation from what the slides say, but I feel it is a better way of doing things for the above reason.)
The reason all of this is important has several names which are all complementary. Some people call it "privacy", some your "intended audience", others your "online identity". What you post is usually meant for a very specific group of people to see. You might want to post what happened in the aftermath of VT defeating UVA in football, but you don't because your boss or parents might see something you'd rather they not. You might not want your football buddies to see your review of the classical music show you went to see. Whatever your reasons, you should be able to control who sees what you post to a fine degree. AND this functionality should be built into the entire social network experience to make it feel as natural as possible.
This is a major shift in the way things have been done for years, and it will not be an easy change for designers/developers to make. However, whoever does this first will have a huge head start on being the "Facebook killer".
If you haven't yet read through it, check out the wonderful presentation by Paul Adams at

http://www.slideshare.net/padday/the-real-life-social-network-v2 . Even if you didn't do the little exercise earlier, you should read this as it is worth your time.